Shangri-La Wellness Center & Massage Spa in Richmond Hill
160 East Beaver Creek Rd, Unit 12
Richmond Hill, ON L4B 3L4
Mon - Sun: 10:00 am - 10:30 pm
Treat yourself tó most relaxing hour of your life!
Your athletic spa experience and recovery.
Quality Service. Attention to Detail.
Relaxation at its best.
| | | |
| --- | --- | --- |
| Relaxation | 30 min. | $ 40 |
| Relax Massage | 45 min. | $ 50 |
| Relaxing Massage | 60 min. | $ 60 |
| Table Shower Combo | 60 min. | $ 80 |
The salt contains the essential oil of juniper fruits.
Spa treatment which uses high pressure jets of water.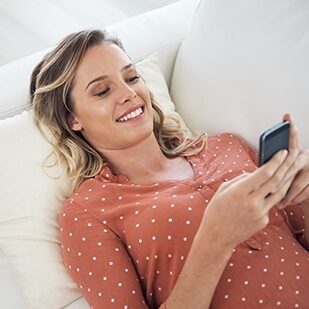 Take your spa on the go with our beautifully designed appointments shedule.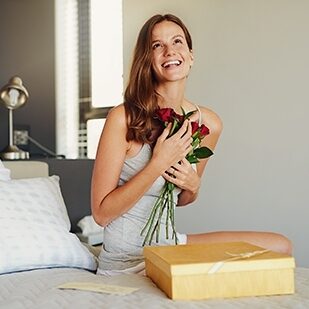 You can simply pick your favourite package therapy and buy it as a voucher.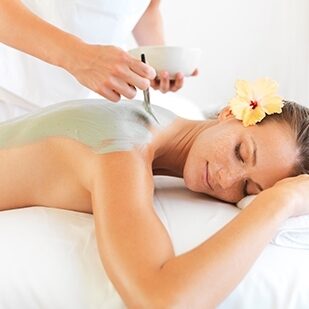 We offer a large range of discounted spa and massage therapies products.
An Incredible Spa Experience
Every treatment is specifically designed to offer a unique experience, using powerful massage sequences and the most potent actives available in the world today.
I am writing to offer my first recommendation for Shangri-La Spa Richmond Hill. I live in the Great Toronto Area and find it difficult to get good massages there. I... read more was fortunate enough to find that Cindy is also a massage therapist, super friendly, helpful, and knowledgeable. She offers an excellent massage and service, and has helped me greatly with my back. Highly recommended.

Franky Boulanger


2023-02-03

I had a great experience at Shangri-La masasge spa. The staff were very professional and I got real value for my money! They have excellent relaxing massage services, especially considering... read more how much other spas charge - no one comes close to Shangri-La in terms of quality; they're also very welcoming towards new customers like myself (I tried many renowned ones around Richmond Hill but none came close). If you need relief from back pain or just want some good relaxation time then look nowhere else than here.

Christopher Levesque


2022-11-03

I was skeptical when I read the reviews on this place, but they were right! Coco did magic with her hands and it felt so good. The pressure is perfect... read more for whatever level of relief you want-whether its back pain or just relaxation after a long day's work. Mmmmmm....shangri la massages better than anyone else in Vaughan or Richmond Hill !!!

Elijah


2021-11-14

I'm so happy ?to find the place based on searching for the best massage spa Markham. The environment is very relaxing and so comfortable, the crew is just awesome and... read more makes me feel so enjoyable. I went in for a holistic health and body massage. Julia did a really good job. I came out with a fresh, relaxed, glowing and vigorous body. All I have to say here is that it's so amazing.

Thomas Fowler


2021-10-28

I wanted to thank the Shangri La spa at East Beaver Creek. I found their spa by accident looking for a massage place near me to go and get a... read more relax massage. I could not have been more pleased with everything they did, from the beautiful rooms, wonderful staff and amazing masseuses. I'll never go anywhere else!

James Liu


2022-08-03

Hot stone massage is amazing

Lucas Pires


2022-09-03

That was my first ever massage and it's by far the best experience I've ever had. The staff made me feel so welcomed, like valued customer; they really know how... read more to show their clients a good time! And then when we were all relaxed from our massages--ahh man what can i say...it felt great being in such soft sheets against that wonderful pressure while letting out some stress with each stroke of movement across the skin (or whatever) until finally falling asleep. I will be back very shortly thanks again Shangri La Spa.

David


2022-11-03

Seriously one of the best relaxation massage I ever had in Toronto. Went for an hour-long combo, it included table shower and body massage treatment so efficiently! Never felt so... read more relaxed afterwards - highly recommend it if you need some pampering time or just want your stress level reduced before work begins again 🙂

Grace Wong


2021-12-27

If you want a good Asian massage, the best massage place to go is here! After my first ever session at this spa I now know that high standards are... read more expected in all aspects. Highly recommend this place.

Wakms Bdhwu


2021-12-16

Come to the Shangri-La wellness center for an unforgettable experience! I've been coming here at least once a month and have yet found another place that compares.The price is great,... read more service excellentwith Renee being my favorite therapist so far. Not only does she provide amazing Asian massages but also her studio feels extremely comfortable - something you don't always experience when visiting other places of its kind in leslie and hwy 7 massage zone.😁 --I'm definitely coming back again soon!!! 🤩👍

Infinity Specs


2022-08-03

I just wanted to say that one of the best things I have ever done is get a men's massage at the shangri-la massage spa when I travelled to Richmond... read more Hill, ON. I had an incredible experience with the staff and the massage itself was amazing. The decor throughout the spa is perfect, and really helps to create a relaxing ambiance. I would recommend this massage place for men in Toronto to anyone who is looking for a good experience.

Josh Caffrey


2023-01-03

Amazing and relaxing, definitely will be back!!

Lucius Lee


2022-12-03

I had a great experience here! Highly recommend if you need a relaxing day

Alireza H


2022-12-03

Their body massage services is top notch. The people who work there are always courteous and professional, which made my first experience with them an amazing one! Thank you Shangri-La.

Robert Hardy


2022-11-03

I'm a global wanderer, always looking for massage places near me to relax and unwind. Shangri-la spa has provided me with the perfect oasis - its great relax massage is... read more an experience that soothes body and soul in equal measure! My massage therapy sessions enable me to truly escape from everyday life and experience ultimate relaxation in a tranquil environment that can't be found anywhere else! The atmosphere there helps create moments of pure blissful calmness throughout my travels. Thank you, Shangri-la.

Summer Smith


2023-02-24

After a long trip, I decided to treat myself and book a massage at Shangri-la. Let me tell you, it was worth every last penny – this RMT had magical... read more hands! A fantastic first experience that definitely won't be my last at Markham…all at the most reasonable of prices - what are you waiting for?!

Riz Khan


2023-03-02

After giving it my all for days on end, I knew what was up - a trip to Shangrila wellness & spa! The moment I walked in and saw the... read more opulent decor, nothing short of paradise presented itself before me. But when their staff warmly welcomed me? Just surreal. My hour-long men's massage left me feeling like superman afterwards; energy levels totally restored! Best decision ever made...at least until next time

Don Francis


2023-02-03

The one-hour table shower + massage was so relaxing! I'm definitely going back.

petter bennet


2021-11-25

After a long day of work, you may deserve to unwind. I've found the best way for me is by getting an excellent body massage from one my favorite masseuses:... read more Lucy! The reviews on this woman were spot-on when she said that her craftsmanship would leave any man satisfied with their purchase; after trying it myself, there's no doubt in my mind why so many people are raving about what awesome hands can do at Massage Planet - Her name deserves recognition as top 3 absolute finest therapists around GTA. 10/10 recommend!

James Smith


2021-11-14

The massage was very kind and professional. I would recommend it to others!

lindinha sedutora


2021-12-24

Wow, I just had the best time of my life at Shangri-la spa! The staff were so amazing they should have their own show. Men - don't even get me... read more started on that massage; it was out of this world! Know what else is top notch? This place's tidy vibe and warm environment...it's like a little piece of paradise right here on Earth. Plus, everyone working there is super professional yet friendly – you leave feeling relaxed AND appreciated for being a customer. Highly recommended!!!

Carl Woo


2023-02-03

I booked a lava shell massage for my Dad this Father's Day, and he absolutely loved it! Thanks to Shangri-La Spa--everyone there were so welcoming. I felt comfortable as soon... read more walking in with him; they really made an effort of being nice even though we didn't make appt specifically because they knew how hard time schedules are during these guys' days off ... Plus got some great advice on what type would be best suited based off his needs/wants which was very helpful indeed!!

Small Snow


2022-12-03

After skimming through a few reviews 😝 , I decided to take the plunge when I travelled to Ontario, and got a massage at Shangri-la, which is purportedly one... read more of the best massage spas 👍 for men in Markham, ON. By some stroke of luck, not only was my experience wonderful but so were the staff—from their friendly demeanor to accommodating attitude! The sheer bliss that ensued once they got down with kneading those knots away made it worth every penny spent! ✌🙏👋

Jazzy13023 jeff


2023-03-01

Lovely!

O J


2023-02-03

Very nice place for relaxation. Cleanliness - 10/10 Attendants - 10/10 I had never done a full body massage before and it seemed like something that might help me find... read more some relief from the tension I've been feeling. After all, hot stone and lava shells are always intense! However when they applied them to my back it felt amazing-like someone was literally melting away those knots with their hands while soothing music played in background..the perfect way for this stressful day!!!! Thank you shangri-la.

Allan Chow


2022-12-03

On recent travels I needed to give my body and mind some TLC. Luckily, I found this amazing Asian spa -- Shangri-la Wellness Centre that offered me the perfect men's... read more massage in the greater Toronto area. The staff at relaxation for massage really made sure all of my needs were met with their friendly service and professional attitude – it's truly an unforgettable experience! Not only was tension taken away from back pain caused by travelling far too often, but also felt like they genuinely cared about making things right - definite must-visit if you're ever looking for relief near or far! Highly recommended!!!👍🎉🎇✨

Gavin McAtee


2023-02-24

The spa is an incredible place with the most caring staff. The body massage I received was great. I can't wait until my next visit.

Albert Greyson


2021-11-21

Had a deep massage and Swedish Massage here. I've found it difficult to find an authentic place that gives good pressure, so this was such a relief! The parking spaces... read more were easy too - highly recommended if you're looking for quality service. Thank you, shangri la spa.

David Jack


2022-06-17

The rooms and building is always nice and clean. The masseuse are very respectful and talented and always provides great service. I always have a great massage and... read more feel relaxed after coming here. Van wait for my next visit.

Vinh Yee


2022-12-03

I can't say enough good things about this massage center. The masseuse was very professional, she made sure I felt comfortable and that the pressure is applied correctly each time!... read more My back also feels much better after getting a relaxing massage here which will help lessen daily pain from work. I will definitely be coming back again for the neck & shoulder massage !

James leo


2021-12-02

That's the best body scrub massage I've ever had! The traditional Thai style is good, but it doesn't compare to this hot stone treatment. After they're done working their magic... read more on my skin with those smooth stones and pumice strips-I feel like a new person ready for anything life throws at ya' I have been going to Shangri-La spa very often because these massages truly do leave me rejuvenated from head to toe (and everything else).

yuqiong ji


2022-12-03

I was really excited to try out this asian spa because it had all the elements that are important for an amazing relax body massage experience. The place is spotless, prices... read more are fair and they offer some great extras like table shower, back walking or Asian style massages!

Seta Olys


2022-06-16

On my time in Toronto, I discovered Shangri-La Wellness Sap - a hidden gem for those looking to soothe muscle tension. A traditional Asian massage not only provided me with... read more much needed respite from the strains of travel but worked wonders on long standing hip and shoulder issues! If you're ever lucky enough to find yourself near this spa to Sheraton North Hotel, definitely give it a go. Needless to say after one session there's no doubt in my mind that this is where I'll be returning whenever spa day calls again in Toronto Area!

P Thomas


2023-02-03

The first time I tried Aisan massage, it was amazing. The whole session felt really enjoyable and my muscles were loose afterword thanks to Tina!

Jaroslav Blaho


2021-11-23

The massage service here is amazing! The quality of the massage I received left me feeling rejuvenated and relaxed. All staff members were friendly, professional movers who kept my safety... read more in mind at all times - it's hard to find that kind care to go massage nowadays (especially with men). And as if you needed another reason why these spas are worth checking out--the asian massages they provide will make your toes tingle...

Abott Labritory


2022-06-16

Excellent clean massage

Seven Seven


2022-08-03

Great massages experience. Professional services at an affordable price?

Helena Kaflertová


2021-12-16

The best massage near me north york is at Shangri La spa. I had an amazing experience here, and felt so relaxed after my session that it nearly caused me... read more to sleep! After a relaxing massage, I felt rejuvenated after my session. Their skills are so amazing and they know how to work all of those knots out from my back, neck or shoulders - just ask them about it if you want some advice on what type would be best for your needs because you were definitely benefiting from them too much. 🙂

Wames Qameds


2022-06-16

I am so glad I listened to google reviews on this massage spa! I went for a one hour deep tissue massage with hot stone - it was my first... read more time ever getting this service and was quite impressed by the location, professionalism, cost and high hygienic standards. I liked every bit of my experience. It was worth my time & money. I call it value. Will definitely come back!"

Arthur Ron


2021-10-28

I had an amazing experience at the spa today. I went to get a back massage, but ended up staying for one hour because of how great Tina's deep tissue... read more massage was! It felt so good getting out all these knots from stress or tension in my back - just with such minimal attention too! If you're looking into trying something new and relaxing then go see what they have going on over there-I promise you won't regret it 🙂

Albi Atik


2022-10-03

One of the best massages I have had. The place is hidden gem and Jessie makes you feel very welcomed from your first visit! She has a great smile, which... read more will put all other therapists to shame in this industry. Highly recommend 🙂

Jim Jordon


2021-11-21

The front desk was friendly and the massage therapist was very professional. They worked on my concern area well, which made me feel very relieved! The facility is so clean... read more that it follows Covid-19 guidelines to make sure everything's in order for customers like myself who are following infection control practices (which I really appreciate). Plus, they offer top notch relaxing massage with every visit - something you won't find at most other spas around here. Keep doing great work...?

Michle Clark


2021-11-14

What a great place! The massage was perfect and I can't believe how much better it made me feel. Shangri-la is my new favorite spot for sure in GTA, they... read more really know what you're going through with all these aches and pains from working out or just being active lifestyles but still want some relaxation time too esp since it's getting harder by the day to find massage places that will actually listen/cater my needs.

Larry E. Alvarez


2022-12-03

I love everything about Shangri-La foot spa! The staff are like my extended family, so fantastic trigger point massage services. I'm never disappointed when I come here because its tranquil... read more with a great atmosphere. It's truly where you can escape from all your worries for a while in this beautiful day spa called home 🙂

Klint Hobbs


2021-11-27

After an exhausting trek from Quebec to Toronto, 🛫🛬 our trip was treated with a much-needed pampering at the spa. Arriving far too early for check in time and still... read more feeling weary after not catching any zzzz's on the plane, we were relieved when the doors opened ahead of schedule! Coco gave me an amazing table shower that left my skin relaxing🚿 - then provided a massage so blissful I felt as if I'd been born anew! It was like having all of our energy restored while living out every luxury traveler's fantasy... Thank you Shangri-la.🙏✌

Riham Reda


2023-02-03

The friendly staff and professional atmosphere make this massage therapy a great deal for the budget-minded. I love coming here because they give me an amazing, relaxing experience at affordable... read more prices! I love coming here!

Shalif Anthony


2022-06-09

If you are looking for an amazing Thai massage therapist, look no further than Julia. I have had the pleasure of experiencing her work on many occasions and she has... read more never disappointed me! She's able to provide a wide range of pressures while listening carefully about your needs as well - what more could someone want in a massage session?! This is truly art at its finest. For full body massage, I highly recommend Julia. Spoil yourself, you're worth it.

Becky Trapani


2021-11-14

I've been to a few different massage places in this area and I can say that relax massage and vichy shower combo here are by far my favorite. The atmosphere and... read more service are amazing, they really care that you're having a good time to go massage in richmond hill. Plus it's near enough to my house so when life gets hectic i come straight here instead of going anywhere else because this spot will always have something new for me- like their awesome asian massages.

Uras Yidin


2022-06-19

Really enjoy this massage place. Feel like it's one of the top day spa in Markham or Richmond Hill. I love that they always give me amazing service with their... read more professional and relax massages! The vichy shower massage combo really helps treat my pain points, while also making it soothing for stress relief. Private roomy Rooms and love the relaxing music always in the background! Never been disappointed.

Jayce Lorenzo


2022-06-16

My visit to shangri la wellness center at 160 east beaver creek was very relaxing and I left feeling refreshed. The staff members were friendly, professional but also caring that... read more you feel comfortable throughout your wellness massage experience at their establishment! If anyone needs a good body massage or hot table shower, they should definitely come here because these body treatments do wonders for relaxation as well as rejuvenation;)

Bryant Adams


2022-06-22

Very friendly staff, every lady is super professional. Clean and modern spa with a relaxing atmosphere. I personally see Jessica, and she is awesome and very fun to talk to.... read more To be honest, I don't go to spas often but she made me feel very comfortable and satisfied. Will definitely go back.

Join Martin


2021-11-07

This place is the perfect destination for anyone looking to unwind & relax. They make sure that your massage goes beyond just being relaxation- their personality and professionalism are what... read more make this such an amazing experience! Expertise makes for a Chinese massage that you'll never forget--I promise ?

Harry Leo


2021-11-21

Friendly, relaxing, clean, and professional. The massage provided was wonderful and relaxing. Thanks again, Tina.

Ryder Sawyer


2021-12-23

Place is so nice, staff are so friendly, highly recommended

Mark man


2022-12-03

Traveling for work can be really tiring (literally!). That's why I loved booking a full body massage at an amazing spot, Shangri-la Asian Spa, that was both convenient and affordable.✌👏... read more The best Asian relaxing massage 💆🏖💖✨ of my life helped me keep up with extended travel demands, while enjoying the friendly service and soothing atmosphere! If you're passing through Toronto on business - make sure to book your next budget-friendly muscle revival here! Thank you, Shangri-la.

Andrew Tolba


2023-02-28

Guys, if you're looking for a good massage place then I'm pretty sure your search will be over the moment that man starts massaging.

Carios Pattersons


2021-12-29

Coco is a great masseuse who provides amazing service. The front desk staff are also very welcoming and happy to help you with any needs that come up during the... read more visit! I truly enjoy my time at Shangri-La Spa every single trip, it's so clean--and they have excellent communication skills too.

Kameron Delpot


2022-11-03

The masseuse Coco did such a great job, she spent a lot of time on my back and neck relieving their tension. I felt so much better after we finished... read more talking about all sorts things like life problems or just general chit-chat that it's no wonder why Shangri-La have such an excellent reputation in highway7 & Lelise area.

Jordan Leach


2022-12-03

I am so happy to have discovered a great massage spa near my place. I've been here many times. They're not just relaxation sessions - they actually help with any... read more stress or tightness you might be experiencing as well. Highly recommend the spa if you want high-quality service at fair prices from friendly people who really care about their work 🙂

Gindal Sana


2021-11-21

Excellent service and super clean, very friendly staff

Yung Chen


2021-11-30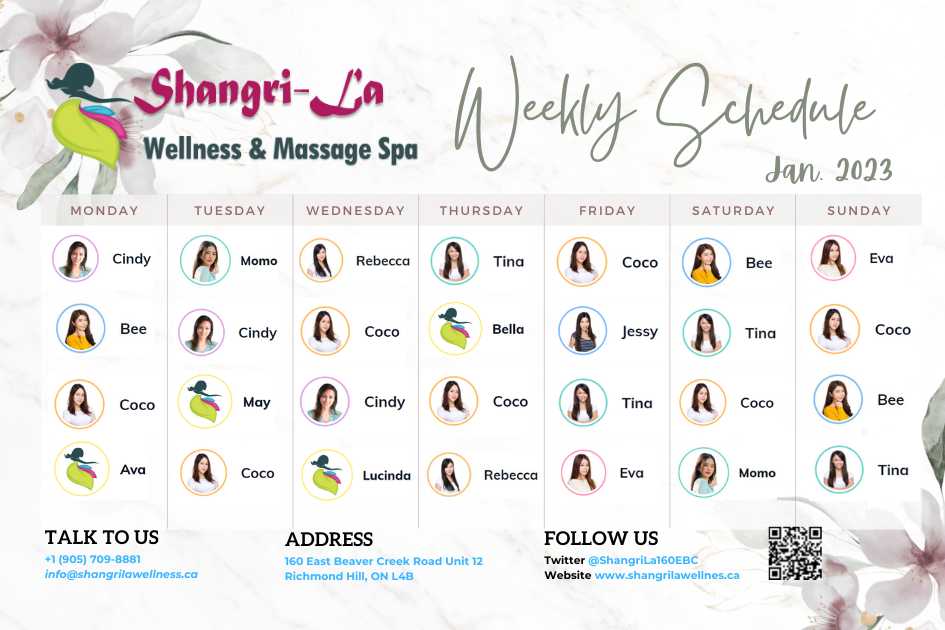 Shangri-La Wellness & Massage Spa - Richmond Hill, ON is a place where you can feel at peace with your body. We offer the best relaxation, renewal and revival massage services for our customers.
Our therapists are very skilled in providing relaxations to their customers with various massages such as Relaxing Body Massage, Shiatsu Massage, Thai Massage, Relax Massage, Asian Massage, Hot Stone Massage, Foot Massage Reflexology, Chinese Massage, Table Shower, Couples Massage, Hot Massage, Walk In Massage, Relax Massage, Holistic Massage, etc. All of our services are designed to make you feel better and help you relax or relieve stress in your muscles.
Come to Shangri-La Wellness Massage Center located at hwy 7 and leslie to enjoy the pampering experience you deserve! 🙂
Talking body, listening hands.